RADIO
Breathing new life into the Sultanate's airwaves, Muscat Media Group's growing portfolio of Arabic and English language radio stations deliver tailor-made programming to an informed audience.
Muscat Media Galaxy
The name behind popular local radio stations TFM and Shabiba FM, Muscat Media Galaxy is breathing new life into the Sultanate's airwaves. With two hugely successful stations anchoring its portfolio, expect more exciting new launches coming soon.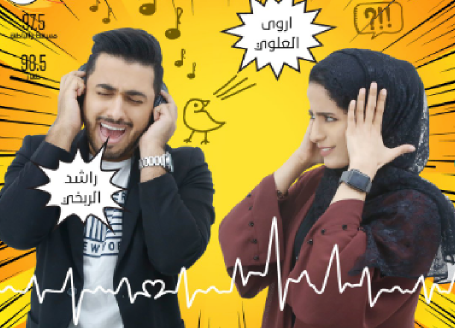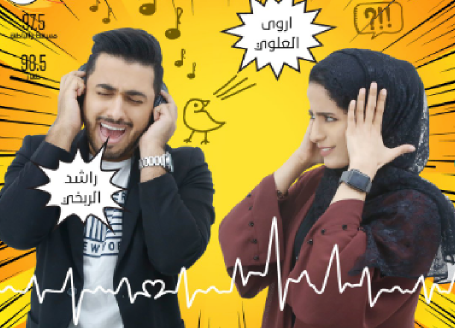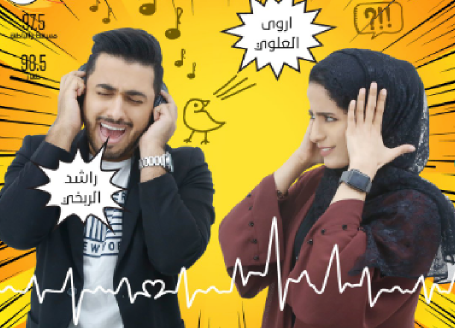 Shabiba FM
An Arabic language radio station that celebrates the best of local, homegrown Omani talent, Shabiba FM was launched in 2018 and aimed at attracting youth listeners. With a reputation for fresh, dynamic programming and an engaging line-up of young talented presenters, the station is the top-rated pick for the country's younger generation.
T FM
Hot, happening and packed with a full programme of music and entertainment, T FM has been the heartbeat of the local English FM scene in Oman since 2018. Featuring a lively line-up of young millennial talent from Oman and beyond, the 24/7 radio station is a showcase for tailor-made programming targeting both the Omani and expat community. Tune in to listen to discussions on thought-provoking local issues and hot-off-the-press entertainment news to exciting contests and music from the noughties to now.